Preghiera in altre lingue. Coronavirus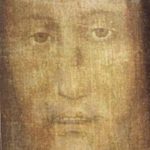 file doc da scaricare
+ Bruno Forte
Archbishop of Chieti-Vasto
Volto Santo – Manoppello – Archdiocese of Chieti-Vasto
In Coronavirus time
Prayer to invoke liberation from evils
Lord Jesus, Saviour of the world,
hope that will never disappoint us,
have mercy on us and deliver us from all evil!
Please overcome the scourge
of this virus, which is spreading,
heal the sick, preserve the healthy,
support those who work for the health of all.
Show us your face of mercy
and save us in your great love.
We ask you through the intercession
of Mary, Your Mother and ours,
who faithfully accompanies us.
You who live and reign
forever and ever.
Amen.
+ Bruno Forte
Archevȇque de Chieti-Vasto
Sainte Face – Manoppello – Archidiocése de Chieti-Vasto
En temps de Coronavirus
Prière pour invoquer la libération du mal
Seigneur Jésus, Sauveur du monde,
espérance qui ne déçoit jamais,
aie pitié de nous et libère-nous de tout mal!
Nous te prions de vaincre le fléau
de ce virus qui se propage,
de guérir les malades,
de préserver les personnes en bonne santé
et de soutenir ceux qui travaillent pour la santé de tous.
Montre-nous Ton Visage de miséricorde
et sauve-nous dans Ton grand amour.
Nous te le demandons, par l'intercession
de la Vierge Marie, Ta Mère et notre Mère,
qui nous accompagne avec fidélité.
Toi qui vis et règnes
pour les siècles des siècles.
Amen.
+ Bruno Forte
Arzobispo de Chieti-Vasto
Santo Rostro – Manoppello – Archidiócesis de Chieti-Vasto
En tiempo de Coronavirus
Oración para invocar la liberación de los males
Señor Jesús, Salvador del mundo,
esperanza que nunca nos decepcionará,
¡ten piedad de nosotros y libéranos de todo mal!
Te rogamos superar el flagelo
de este virus, que se está extendiendo,
curar a los enfermos, preservar a los sanos,
apoyar a los que trabajan por la salud de todos.
Muéstranos Tu Rostro de Misericordia
y sálvanos en Tu gran amor.
Te pedimos por la intercesión de María,
Madre Tuya y nuestra,
que nos acompaña fielmente.
Tú que vives y reinas
a través de los siglos.
Amén.
+ Bruno Forte
Arcebispo de Chieti-Vasto
Santo Rosto – Manoppello – Archidiócese de Chieti-Vasto
Na época do coronavírus
Oração para invocar a libertação dos males
Senhor Jesus,
Salvador do mundo,
esperança que não decepciona jamais,
tem piedade de nόs e livra-nos de todo mal!
Te pedimos de vencer o flagelo
deste vírus, que se difunde,
de curar os infermos, de preservas os sãos,
de sustentar os que trabalham pela saúde de todos.
Mostra-nos o Teu Rosto de misericόrdia
e salva-nos no Teu grande amor.
Isto Te pedimos por intercessão
de Maria, Tua mãe e nossa,
que nos acompanha com fidelidade.
Tu, que vives e reinais
pelos séculos dos séculos,
Amem.
+ Bruno Forte
Erzbischof von Chieti-Vasto
Heiliges Gesicht – Manoppello – Erzdiözese Chieti-Vasto
In der Zeit des Coronavirus
Gebet für die Befreiung vom Bösen
Herr Jesus, Retter der Welt,
Hoffnung, die uns nie enttäuschen wird,
erbarme dich unser und befreie uns von allem Bösen!
Wir bitten Dich: überwinde die Geißel
dieses Virus, das sich ausbreitet,
Kranke heile, Gesunde bewahre,
diejenigen unterstütze, die für die Gesundheit aller arbeiten.
Zeige uns Dein Gesicht der Barmherzigkeit
und rette uns in deiner großen Liebe.
Wir bitten Dich durch Fürsprache
von Maria, deiner und unserer Mutter,
die uns treu begleitet.
Du, der du lebst und regierst
von Ewigkeit zu Ewigkeit.
Amen!
+ Bruno Forte
Arhiepiscopul Chieti-Vasto
Fața Sfânta – Manoppello – Arhiepiscopia Chieti-Vasto
Pe timp de Coronavirus
Rugăciune pentru a invoca eliberarea de rele
Doamne Isuse,
Mântuitorul lumii,
speranţa că nu ne vei dezamăgi niciodată,
ai milă de noi şi eliberează-ne de tot răul!
Te rugăm să învingi
flagelul acestui virus,
care se tot răspandeşte,
să-i vindeci pe cei bolnavi, să ai grijă de cei sănătoşi,
şi să-i sprijini pe cei care lucrează pentru sănătatea tuturor.
Arată-ne faţa ta milostivă
Şi salvează-ne prin marea Ta iubire.
Cerem toate acestea prin mijlocirea fecioarei Maria,
Mama ta şi a noastră,
care ne însoţeşte cu fidelitate.
Tu care vietuieşti şi domneşti în toţi vecii vecilor.
Amin.
+ Bruno Forte
Arcybiskup Chieti-Vasto
Święta Twarz – Manoppello – Archidiecezja Chieti-Vasto
Modlitwa o uwolnienie od nieszczęść
w czasie Coronawirusa
Panie Jezu, Zbawicielu świata,
nadziejo, która nas nigdy nie zawiedzie,
zmiłuj się nad nami i wyzwól nas od wszelkiego zła!
Prosimy Ciebie o przezwyciężenie plagi
upowszechniającego się wirusa,
uzdrowienie chorych, ocalenie zdrowych,
wsparcie dla tego, kto działa dla zdrowia wszystkich.
Okaż nam Twoje miłosierne Oblicze
i wybaw nas w ogromie Twej miłości.
Błagamy Ciebie o to za wstawiennictwem Maryi,
Twojej i naszej Matki,
która nam wiernie towarzyszy.
Który żyjesz i królujesz
na wieki wieków.
Amen.
+ Bruno Forte
Archbishop of Chieti-Vasto